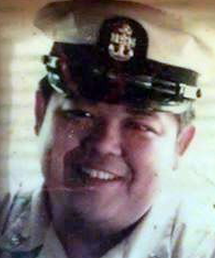 CARL H. KOZUMA
Colon Cancer
Battle ended February 2004.
Donation made by: Glen & Lilia Kozuma and family.
After a protracted battle with cancer, Carl H. Kozuma died February 10, 2004 in Gulfport, MS. at the age of 64. He leaves behind his wife Ofeilia Kozuma; his daughters Esterbell, Sheilia, and Han-nah; and sons Carl and Glen. Carl served his country in the US Navy for 20 years and fought in the Vietnam War. He is laid to rest at National Memorial Cemetery of the Pacific Section CT6-A Row 400 Site 488, 2177 Puowaina Drive, Honolulu, HI.