COOLINGCANCER.ORG PRESENTS ITS FIRST CHECK TO THE UH CANCER CENTER!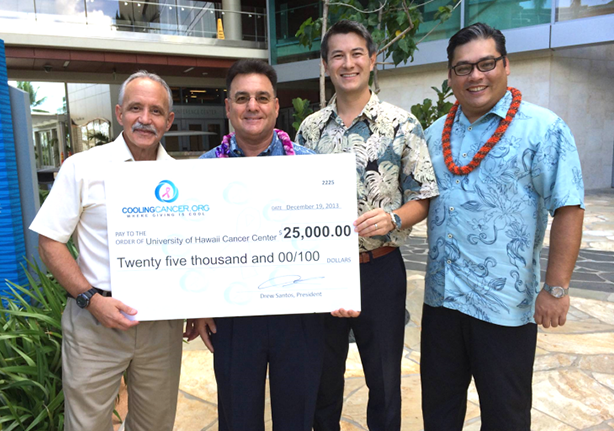 Admor HVAC Products and CoolingCancer.org present a check for $25,000 to University of Hawaii Chancellor Tom Apple and David Mori from the U.H. Foundation. Photo taken at the University of Hawaii Center in Kaka'ako, Honolulu.
CoolingCancer.org is a non-profit organization established by Admor HVAC Products which is a locally and employee owned company that distributes air conditioning equipment and accessories. Our mission is to raise awareness for cancer and find a cure. All monies raised are given to the University of Hawaii Cancer Center.
Here is a close up photo of our first check, as well as the Holiday letter that went to our corporate donors: