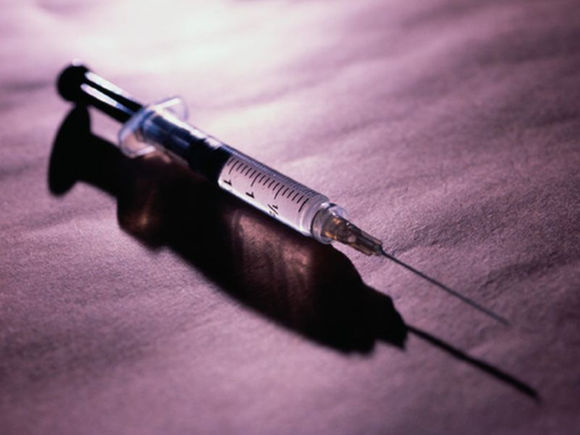 Written by: Robert Preidt, HealthDay.com, October 28, 2015
(http://consumer.healthday.com/cancer-information-5/skin-cancer-news-108/novel-treatment-for-melanoma-shows-promise-in-early-trial-704669.html)
A genetically engineered cold sore virus that "blows up" melanoma tumors has been approved by the U.S. Food and Drug Administration to help treat the deadly skin cancer.
Imlygic (talimogene laherparepvec), a first-of-its-kind therapy, showed promise against lesions in the skin and lymph nodes in an early trial, the FDA said Tuesday. However, the therapy did not improve overall survival and it did not work if the cancer had spread to other parts of the body, the agency noted.
"Melanoma is a serious disease that can advance and spread to other parts of the body, where it becomes difficult to treat," said Dr. Karen Midthun, director of the FDA's Center for Biologics Evaluation and Research. "This approval provides patients and health care providers with a novel treatment for melanoma."
The drug is injected directly into tumors, where it replicates inside cancer cells, causing them to rupture and die. Once the tumors have exploded, antibodies are released into the body that may trigger an immune response, the agency explained.
Treatment consists of a series of injections. After the first injection, a second dose is given three weeks later, followed by additional doses every two weeks for at least six months, until there are no remaining tumors to treat or other treatment is required, the FDA said in a news release.
The agency's approval is based on a study of 436 patients with advanced melanoma that could not be surgically removed. Some patients received Imlygic and others received a different treatment.
Decreases in tumor size that lasted for a minimum of six months were seen in about 16 percent of patients who received Imlygic, compared with about 2 percent of those who received the other treatment, the findings showed.
Fatigue, chills, fever, nausea, flu-like symptoms and injection-site pain were the most common side effects reported among patients who received Imlygic.
Because Imlygic is a genetically modified herpes simplex 1 virus, it can also cause the kind of herpes infection that can lead to cold sores, so it shouldn't be given to patients with weak immune systems or pregnant women, the FDA said.
Imlygic is manufactured by BioVex Inc., a subsidiary of Amgen Inc., based in Thousand Oaks, Calif.
The new treatment will not come cheap. A company statement said the six-month regimen will cost roughly $65,000. Amgen said it plans to make the treatment available to qualifying patients within a week.
Melanoma is the most dangerous type of skin cancer. This year, about 74,000 Americans will be diagnosed with the disease and nearly 10,000 will die from it, according to the U.S. National Cancer Institute.