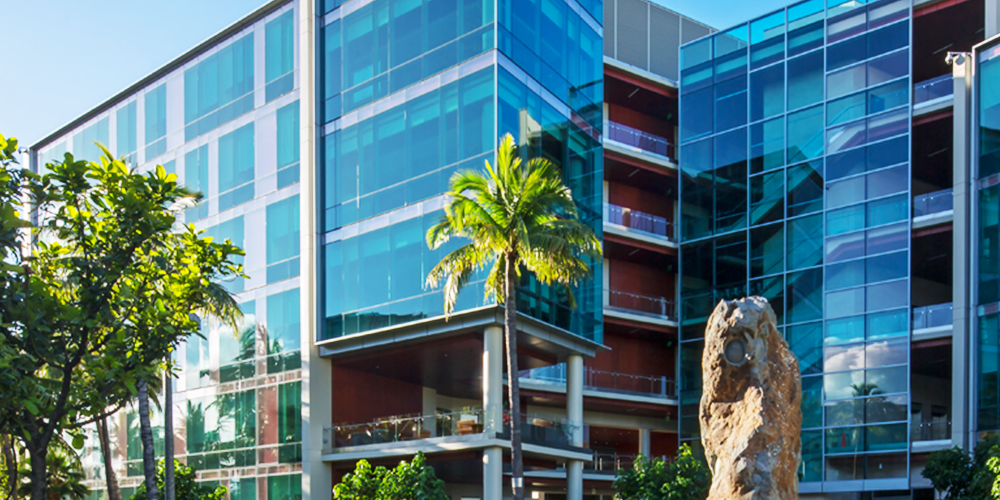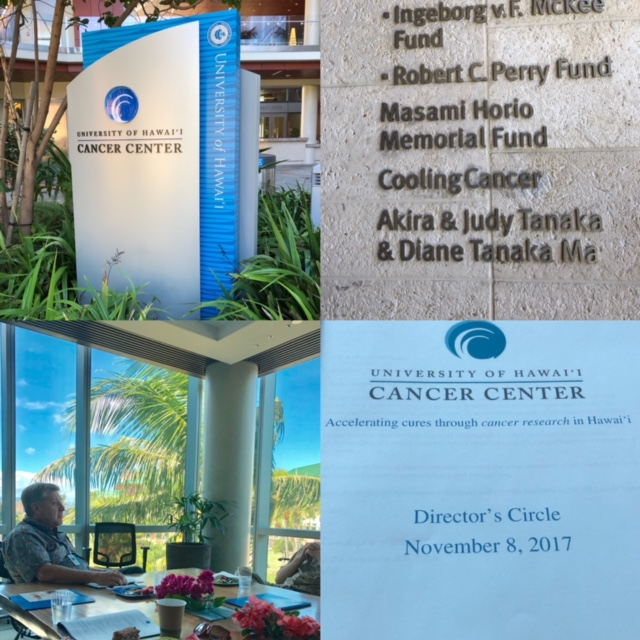 Drew Santos represented Cooling Cancer and Admor HVAC Products at the University of Hawaii Cancer Center (UHCC) Director's Circle meeting held on November 8, 2017. Dr. Randall Holcombe, Director of the Center led the meeting that reviewed the State of the Cancer Center, Current Budget, Future Direction, Clinical Trials, Community Engagement, National Cancer Institute Accreditation and Marketing.
UHCC is one of only 69 centers in the U.S. awarded the National Cancer Institute (NCI) designation placing it in the top 4% of all U.S. cancer centers. UHCC leads the nation in the study of cancer among the Hawaiian and Asian populations and is embarking on numerous clinical trials that will allow Hawaii residents to remain home for treatment rather than traveling to the mainland. Under Dr. Holcombe's direction, the Center has reduced costs significantly, increased grants to the University and attracted some of the finest cancer researchers in the World.
Great things are happening right here in Hawaii to improve the lives of cancer patients and find a cure for cancer. Please join us in supporting the University of Hawaii Cancer Center by donating to Cooling Cancer.