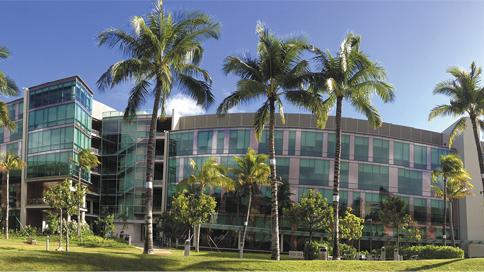 Written by: Lorin Eleni Gill, Biz Journals, March 30, 2016 @ 12:29pm HST
Researchers at the University of Hawaii Cancer Center and John A. Burns School of Medicine in Honolulu have been awarded $3 million by the Department of Defense for mesothelioma-related research projects.
The cancer research grants, which focus on asbestos-related malignant mesothelioma, were among 45 distributed across the nation.
A $1.9-million translational team science award was granted to Michele Carbone, thoracic oncology director and former director of the cancer center, and Haining Yang, an associated professor at the cancer center, for a three-year study on mesothelioma detection.
Carbone and Yang were also awarded $600,000 for a separate two-year study on DNA variants associated with a person's risk for mesothelioma.
The third $550,000 three-year career development grant was awarded to Pietro Bertino, an assistant researcher at the medical school, for his research on a vaccine for treatment and prevention of malignant mesothelioma.
Bertino's career goal is to become a translational research scientist focused on the development of treatment and prevention therapies for mesothelioma.
The DOD grants were awarded in part to predict the risk of military personnel exposure to asbestos. According to the Department of Veterans Affairs, approximately 30 percent of mesothelioma patients were exposed to asbestos during some form of military service.
"The UH Cancer Center is the only NCI-designated center in Hawaii or the Pacific, and access to these critical funds will help them continue the groundbreaking work the center does every day," U.S. Rep. Mark Takai, D-Hawaii, said in a statement. "As someone battling cancer myself, I have a strong appreciation for the dedicated researchers that are working towards a cure. With the increased funding provided to NIH last year by Congress, more of these grants will become available, and I look forward to working with UH to make sure they see their fair share."