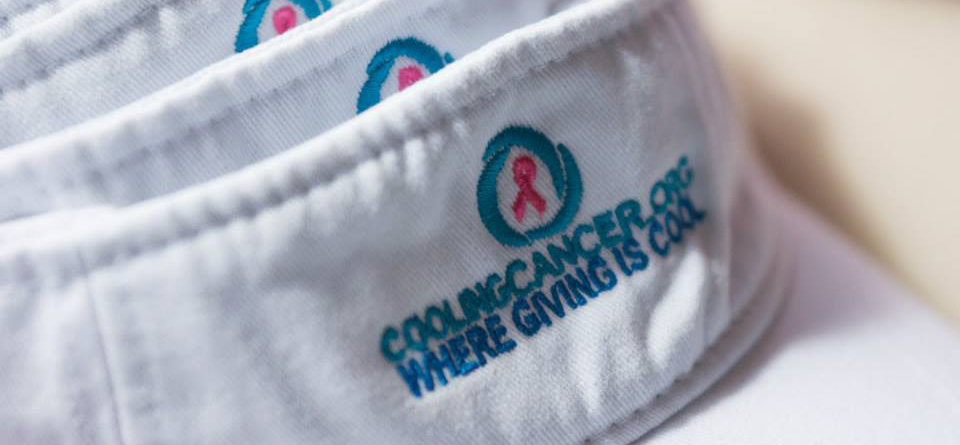 THANK YOU DONORS!
The Cooling Cancer organization sincerely thanks you for your support. There are no words to express how grateful we are to have your support, but we will leave you with this:
"One word can end a Fight; One hug can start a Friendship; One smile can bring Unity; One person can change your life."
Every contribution is beneficial to our organization's purpose, whether big or small. We thank you from the bottom of our hearts. See below for those who have donated to CoolingCancer.org.
CORPORATE DONORS
DONOR LIST
A/C STAR
ABSOLUTE AIR CONDITIONING
AC&R SERVICES
ADAM CHANG
ADMOR HVAC PRODUCTS, INC. (In memory of Robert "Bob" Bray)
AES DESIGN GROUP
AIR CENTRAL
AIR CONDITIONING SPECIALIST
AIR CONDITIONING UNLIMITED (Duane Kawamura)
AIR ENGINEERING
AIR MASTERS
AIRE CONDITIONER SHOPPE
AIREXTREME
AIR-O-SMITH AIR CONDITIONING
ALAKA'I MECHANICAL
ALAN LABBE
ALLEN WOO
ALLIED BUILDER SYSTEMS
ALLTEMP
ALOHA SHEET METAL
AMEL TECHNOLOGIES
AMPOL
AMV AIR CONDITIONING
ANDREW FAUTH
ANDREW, SHIRLEY, & KELI SANTOS (In honor of Jen Young)
ANDREW, SHIRLEY, & KELI SANTOS (In honor of Robert Dawson)
ANDREW'S REFRIGERATION
ANN S. TAKAMORI @ Heide & Cook
APPROVED FREIGHT FORWARDERS
APPROVED FREIGHT FORWARDERS (Kerry Lum)
APPROVED FREIGHT FORWARDERS (Randall Tutor)
ARMACELL
ARMSTRONG BUILDERS
ARMSTRONG PUMPS
ARNOLD ARUCAN
AVN CREATIONS (Almarie Nava)
AYSON & ASSOCIATES
BARRON GUSS
BEALL & ASSOCIATES
BEK, INC.
BEN DENGLERE
BENOIST COMPANY
BETH CHILDRESS
BIG ISLAND AIR CONDITIONING
BILL WILSON
BLISS GAMIT & RAYMOND NAVARRO
BLUE HAWK
BRAD MACLOVES
BRENT SYLVESTER
BRIAN AND JULIANNA KINCAID (In honor of Sharon Pomiber)
BRIAN NAKAGAWA
BO SAR
C. DON MANUEL
CAM BUFFINGTON
CARLTON HIGA
CASE LOMBARDI & PETTIT
CASTLE & COOKE HOMES HAWAII
CENTRAL PACIFIC BANK
CHAD HATFIELD
CHARLIE PASCUA
CHARLIE YOUNG
CHERYL ANN SHIMIZU
CHERYL BONDS (In honor of Diana Nunotani)
CHRIS & NANCY RICHGELS (In honor of Jack Richgels, Cancer Survivor)
CHRIS BYRER
CHRISTOPHER TARR
CITY MILL
CLOTHIER & ROSE
COFFMAN ENGINEERING
COLMAC INDUSTRIES
COLTON J. BRENNAN
COMMERCIAL PLUMBING
COMMERCIAL SHEET METAL
COMMERCIAL SHEET METAL (Elbert & Glen Saito)
CONSOLIDATED SYSTEMS
CONTINENTAL MECHANICAL
CONTINENTAL MECHANICAL (Sam Fujikawa)
COOL LIVING AIR CONDITIONING
COREY AND SARAH CORREA
CORNERSTONE AIR CONDITIONING
CRAIG'S AIR CONDITIONING
CRITCHFIELD PACIFIC
CUSTOM COOLING
DAVID H. RHODES III
DAVID SUNDBERG
DAVID TAKIGUCHI
DAYNA KAWAMURA
DENNIS ARAKAKI
DESIGN POLYMERICS
DEVERLYN BAQUIRING
DHT ENGINEERING
DIRECT AIR CONDITIONING
DIRECT AIR CONDITIONING (In honor of Dennis Arakaki)
DLD MECHANICAL
DOONWOOD ENGINEERING
DORVIN LEIS
DOUG RODRIGUEZ
DOUGLAS ENGINEERING PACIFIC
DREW SANTOS (In memory of Buttons Kaluhiokalani)
DREW SANTOS (In memory of Guy Chinen)
DREW SANTOS (In honor of Rell Sunn)
DR HORTON (Tracy Nagata)
DSA ENGINEERING
DUCTMATE INDUSTRIES
E.D. AYSON
ELEZER PRONES & RUBY PERALTA
ELITE AIR CONDITIONING
ELITE MECHANICAL
ENGINEERING DYNAMICS
ENGINEERING PARTNERS
ENGINEERING SYSTEMS HAWAII
ENGINEERNG DYNAMICS
ERIC CARSON
ERIC CHENG
ERICK PERALTA & ROSANA
ESPN 1420
F ERSKINE
FAITH DELACRUZ
FUJITSU GENERAL AMERICA
GARY ODA
GINNIE FUERTE
GLASFLOSS INDUSTRIES
GLEN AND LILIA KOZUMA (In honor of Carl H. Kozuma)
GLORIA & DENNY WILLIAMS
GMP ASSOCIATES
GP ROADWAY SOLUTIONS (Bill Paik)
GREG THOMAS
H.S.I. MECHANICAL
HAKALAU ENGINEERING
HART & COOLEY
HASEKO
HATTORI & ASSOCIATES
HAWAII AIR CONDITIONING
HAWAII BUILDING MAINTENANCE
HAWAII DRYWALL ASSOCIATION
HAWAII ENERGY
HAWAII NATIONAL BANK
HAWAII SHEET METAL
HAWAII VENTILATION SYSTEMS
HEIDE SANTOS (In memory of George Santos)
HEIDE & COOK
HELP-U-SELL (Richard Cricchio)
HILO AIR
HILO MECHANICAL
HONEYWELL
HONEYWELL
HONOLULU AIR CONDITIONING
HORIZON LINES
HORIZON LINES (Ali Nikko)
HWCIA
ILLUMINETIX
InSYNERGY ENGINEERING
INTEGRATED ENGINEERING
IRWIN TOOLS (In honor of: Richard Mattern)
ISLAND AC&R
ISLAND AIR CONDITIONING
ISLAND PALMS COMMUNITIES (Tom Katsamas)
ISLAND PALMS COMMUNITY HOUSING
ISLAND PALMS COMMUNITIES CONSTRUCTION CREW
ISLAND WIND
J.D.L. AIR CONDITIONING
JACK & HELEN ITO
JAMES HAMACHEK
JAMES L. STARSHAK
JB MODERN TECH
JEN AND CHARLIE YOUNG (In honor of Lyra Lavilla)
JEN AND CHARLIE YOUNG (In memory of George Santos)
JECO AIR CONDITIONING
JD DeCORTE
JOANNE LITTLE
JOCELYN GABRIEL
JODY KADOKAWA
JOHN LESSARY JR. (In honor of Anna May Lessary)
JONATHAN ARAI
JOSEPH CORDERO
JRN AIR CONDITIONING
JWS REFRIGERATION
KA MOI CONSTRUCTION
KATAYAMA & ASSOCIATES
KAUAI AIR CONDITIONING
KAWAMURA MECHANICAL
KEITH CLARK
KEKOA NICHOLAS
KENDRA PHILLIPS (In memory of Aileen Nakamura)
KERRY LUM (In memory of Richard DeWitt)
KHON2
KINGSPAN
KITV
KNAUF INSULATION
KONA INDUSTRIES
KRISTEN N. GANJOO
KRUEGER
LANCE & DEBBIE JAMES (In honor of James Berry Reynolds)
LANCE UCHIDA
LANDMARK LOGISTICS
LANDMARK LOGISTICS (Corey Correa)
LANGE MOTONAGA
LEMKE, CHINEN & TANAKA C.P.A.
LIFELINE FIRE & SECURITY
LITTLE C'S GIFTS & THINGS
LN SALES
LUANA EVANS (In honor of Jen Young, via Little C's Creations)
LYLE NAKAMURA
M. BRADY & ASSOCIATES
MANSON PRODUCE
MARIA & PABLO GARCIA (In honor of Jen Young)
MARCELL LOPEZ
MARK MORRISON
MARVAIR
MARVIN T. FUKAGAWA
MARY GRACE PASCUA
MASTER SHEET METAL
MAUI AIR CONDITIONING
MCE INTERNATIONAL
McKIBBIN MIST
MECHANICAL ENGINEERS OF HAWAII
MECHANICAL ENTERPRISES
MELINDA ESPINOSA
MELVINA MARQUEZ
MELVINA MARQUEZ (In memory of Manuel D. Galvez)
MICHAEL BARSTIS
MICHAEL MAHARAJ
MIKE LOMACZ
MILLER COORS
MIYASHIRO & ASSOCIATES
MUELLER INDUSTRIES
NA KOA FOOTBALL CLUB
NAKAGAWA ENGINEERING
NATE ILAO
NAVFAC
NEIL NISHIDA
NEW CITY NISSAN (Jarred England)
NICK OSADCHUK (In honor of Presbytera Katherine Hartung)
NOBLE SUPPY & LOGISTICS
NOLAN ZANE
NORDYNE
NOTKIN HAWAII
NU ERA AIR CONDITIONING
OAHU AIR CONDITIONING
OAHU PLUMBING & SHEET METAL
OCEANIC TIME WARNER CABLE
OFFSHORE AIR
OHANA MILITARY
OKAHARA & ASSOCIATES
PACIFIC ISLAND AIR TECH
PAMCAH-UA LOCAL 675
PANASONIC (Brian Kincaid)
PANASONIC ECO SOLUTIONS
PASHA
PAUL HURD
PAUL J. LANCASTER
PENNBARRY
PETER GARROW (In honor of Pam Garrow)
PLUMBING & MECHANICAL CONTRACTORS ASSOC.
POPOV ENGINEERING
PRECISION AIR CONDITIONING
PRECISION AIR CONDITIONING (Julie Obrero)
PREFERRED MECHANICAL
PREFERRED MECHANICAL (Kyong Chang)
PREPOSE ENGINEERING
QNQ MOVERS
R&L OHANA
R&L OHANA (Ron Labanon)
RAINBOW ISLE REFRIGERATION
RANDY MURAYAMA & ASSOCIATES
RAY SAGAYSAY
RED BULL
REENY LATTORE HOLT
REFLECTIONS GLASS (Eric Carson)
REGINA PERALTA & MON ALCANTARA
RESOURCE HAWAII GROUP (In honor of Carole Kaili Daly)
RHEEM MANUFACTURING
RHEEM SALES COMPANY
RICHARD CRRICHIO
RICH MIANO
ROBERT B. KAYSER, JR
ROLAND GANITANO
RONALD WO
RON CADIZ
ROY RILEY
ROYAL HAWAIIAN MOVERS
RPS MECHANICAL
RUTAN REFRIGERATION
RYAN WELLS
SAIC
SANFORD HASEYAMA
SHELTON HIGA
SHIOI CONSTRUCTION
SHIRLEY SANTOS (In memory of George Santos)
SILVERSWORD ENGINEERING
SINCLAIR DRYWALL
SKYE M. MATSUMOTO
SMAC
SONNY LESSARY, MAKANA LESSARY AND CHRISTINE DIAZ (In honor of Anna May Lessary)
SOUTHERN WINE & SPIRITS
SOUTHSHORE AIR CONDITIONING
STANDARD SHEET METAL & MECHANICAL
STANFORD CARR DEVELOPMENT
STEVE WATTERS
STURDEVANT REFRIGERATION
TABLA MECHANICAL
THE JOHN ALBRITTON COMPANY
THEO LESSARY-KAIALAU (In honor of Anna May Lessary)
THOMAS CARNEY
THOMAS KATSAMAS
THOMAS & CAROL BADER (In memory of George Santos)
TIFFANY & SHAUN NAVA
TIMEWARNER CABLE (Stuart Chang)
TODD BEDFORD
TOM & ARLENE NORTON
TOM APPLE
TONY NISSAN
TOWER DEVELOPMENT
TR ENTERPRISE
TRACY NAGATA
TRADEWINDS AIR CONDITIONING
TRANE
TRC SALES
TRC SALES (Chris & Nancy Richgels)
V&C DRYWALL
VALLEY ISLE AIR CONDITIONING
VENTURE TAPE
VERNA ESPINDA @ Heide & Cook (In memory of Tammie Miura)
VICTOR CLARK
VILLIA PONCE (In honor of Lilia Juan Tamayo)
W&R AIR CONDITIONING
WESTERN COMPONENT SALES
WESTERN PACIFIC MECHANICAL
WILLIAM SEIJI ASPENGREN (In honor of William Stanley Aspengren)
WINDWARD AIR CONDITIONING
WSP LINCOLNE SCOTT
YOUNG'S FISH MARKET (Daniel Young)
ZURIER COMPANY