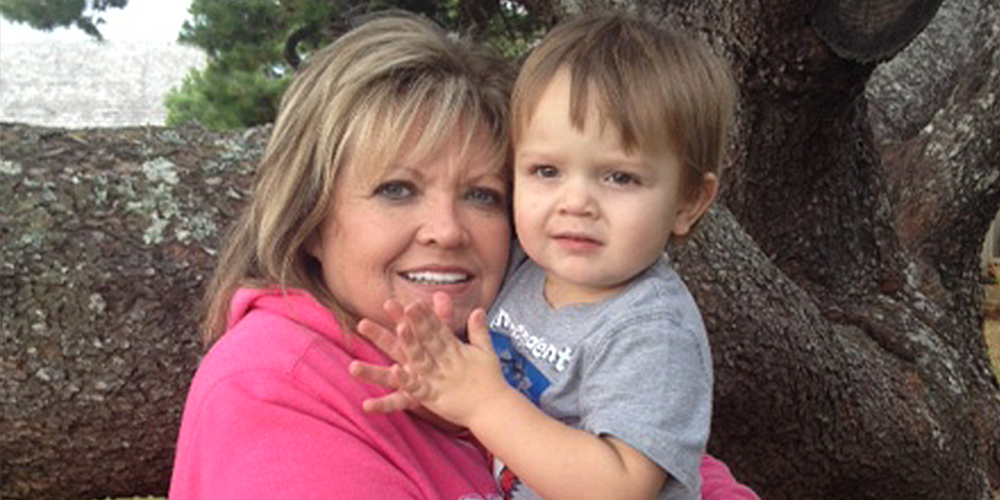 PAM GARROW
Breast Cancer
Currently undergoing treatment.
Donation made by: Peter Garrow
Photos above from left to right: Pam Garrow, Pam with her granddaughter Ava, and Pam with her grandson Oliver.
Pam is a wife, mother of three, grandmother of three, sister, and aunt, and loves being all of those. She is enduring her surgery and treatment with a stoic grace that amazes me. She takes strength from her family, and remains positive and upbeat throughout. Her mother died from breast cancer several years ago, and Pam had been very good about annual checkups. About 9 months ago, they used a new procedure for her mammogram, and saw a dark spot that had likely been there for some time, and had spread to her lymph nodes. Since her bilateral mastectomy surgery in January, she will have been through five months of chemo at the end of June, then she will begin five weeks of radiation, followed by reconstruction. She has had great medical care, and we are hopeful the cancer will not return, but we know we will have anxious moments for the rest of our lives every year waiting for the all clear.
Thanks again for what you are doing,
Peter